About The Wolds Care Centre
Residential Care Nursing Care Dementia Care Palliative Care Respite Care Day Care Wheelchair Access Wifi Activity Coordinator Gardens Hairdressing Salon Cafe/Bar Public Transport No Smoking Laundry Service Lift Access Local Shops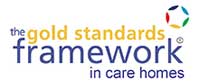 We are very proud to have been commended the Gold Standards Framework Standard in Care Homes. It is a national accreditation, and we are one of only three care homes in Lincolnshire to have achieved it.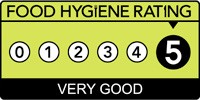 The Wolds Care Centre is conveniently located just off the A16, close to the heart of Louth town centre, and benefits from excellent bus and road links. The impressive modern building has been constructed on the site of the former Lord Tennyson public house.
The name "The Wolds Care Centre" was chosen by one of the children at Laceby Gardens Primary School, in reference to the importance that Louth has in the history of the Lincolnshire Wolds.
The Wolds Care Centre opened on 3rd October 2012, and provides accommodation for 66 people within four small units offering, single accommodation with en-suite wet rooms, cafe, cinema, individual spaces, themed rooms, wide corridors, affording privacy, dignity choice and respect.
The Wolds Care Centre staff are actively involved in raising money for varies charities, the Manager Caron Davis, Assistant Manager Denise Cullingford and 3 other staff members gave up their time off to do a 5 mile walk to raise money for Alzheimer Society raising over £650.00, we also had 3 other staff members from the dementia unit who did brave a shave raising £1500.00 for MacMillan Cancer Support and on the day one of our nursing team braved the shave in support of her fellow staff members.
The home holds 2 local charity events, coffee mornings /afternoon each year to raise money for a variety of charities some of which are chosen by Clients themselves, these events are supported by Clients, family members and local people raising a variety of amounts of money for each charity, on the coffee morning/afternoon we hold a raffle, sell cakes and refreshments, these events are a lovely way for the Residents to interact with local people, and it allows potential Clients and family to get a real feel for the home and have a look around our facilities while in a relaxed environment.
During the warmer weather, some activities take place in the garden where clients can enjoy the fresh air and sun, some choose to sit and watch or listen to the birds in the aviary the choice is theirs, Clients are also taken in their wheel chairs or walking for a stroll down to the local shop or B&Q to look around the flowers and home ware as part of a reminiscence session.
In addition to the weekly schedule we have outside Entertainers, selection of animals from a local country park, a weekly visit from Angus the Pat Dog & reminiscence sessions.
In the garden you will find a raised flower bed for clients to do gardening,  a sensory raised bed with herbs for clients to feel and smell,  an aviary with canaries and zebra finch in, Japanese paint quails, one client has her own rabbit in the garden, several animal garden ornaments, bird table, water fountain and a red post box for clients to post their mail and during the summer months we have a large gazebo up for clients who like the fresh air but not the sun.